AW Health Care is a licensed outpatient therapy provider, offering a full range of therapy services. These services are offered on-site at our University City clinic as well as in our select partner senior living communities. If you are interested in partnering with AW Health Care and expanding services in your senior living community, please email [email protected] for more information or to arrange a presentation.
Our therapists listen carefully to you to understand your concerns. We work closely with clients to help them take control of their lives and restore independence.
Comprehensive Therapy Services:
Physical Therapy

Improves, balance, gait and functional mobility
Helps prevent falls, future injury and reduces pain

Occupational Therapy

Restores independence with daily activities

Speech Therapy

Helps with swallowing, communication and cognitive skills
Our therapists have extensive training in manual therapy techniques, myofascial release, trigger pain release, muscle energy, joint mobilization and strength training. We are able to serve clients with the following conditions and more:
Orthopedic and musculoskeletal injuries
Acute and chronic pain
Joint replacements
Fibromyalgia and neuropathy problems
Sports-related and work-related injuries
Who Pays for This?
Workers Compensation
Our goal is to get injured employees back to work as quickly and safely as possible. AW offers a comprehensive program that provides convenience, outstanding quality and great results.
Prompt evaluation and treatment within 24 to 48 hours
Personalized treatment plans that are job specific
Timely and continuous communication with case managers, physicians and patients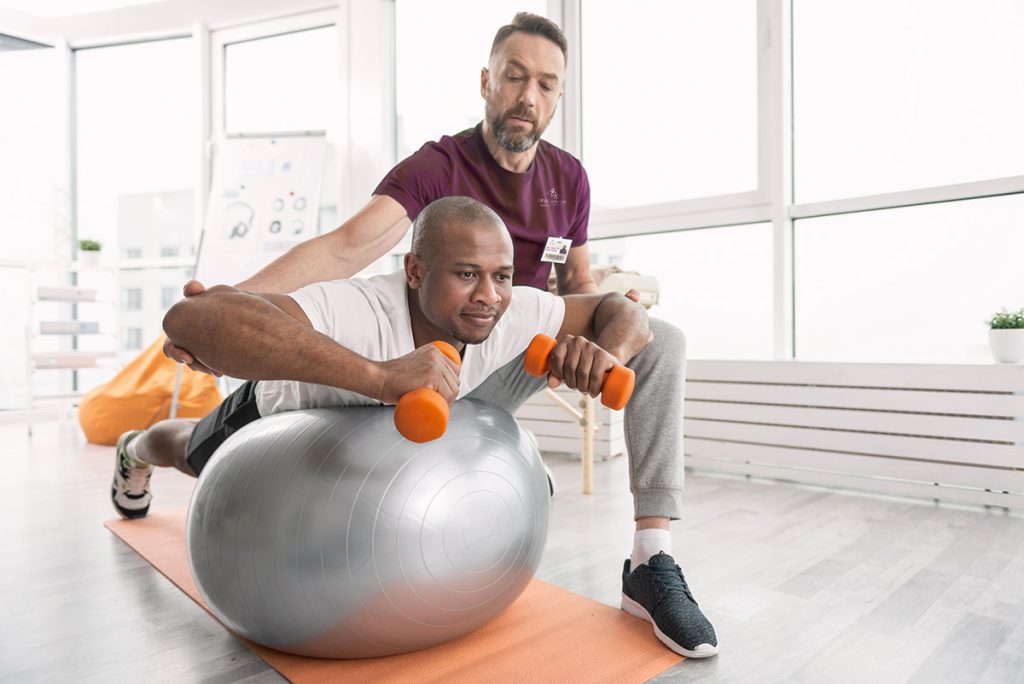 Outpatient Physical Therapy for Medicaid Beneficiaries
Medicaid Therapy services, otherwise known as Medicaid Alternative Pain Management, can help reduce pain without the need for addictive medicines.
To qualify, you must be:
Be 21 years of age or older and MO HealthNet eligible
Have a chronic neck or back pain diagnosis, or a chronic pain post-traumatic injury diagnosis
Please contact AW Health Care for more information: 314-726-5600, ext. 470 or 471